Press
Voiles & Voiliers – Cape Cod – Style without draft
December 2022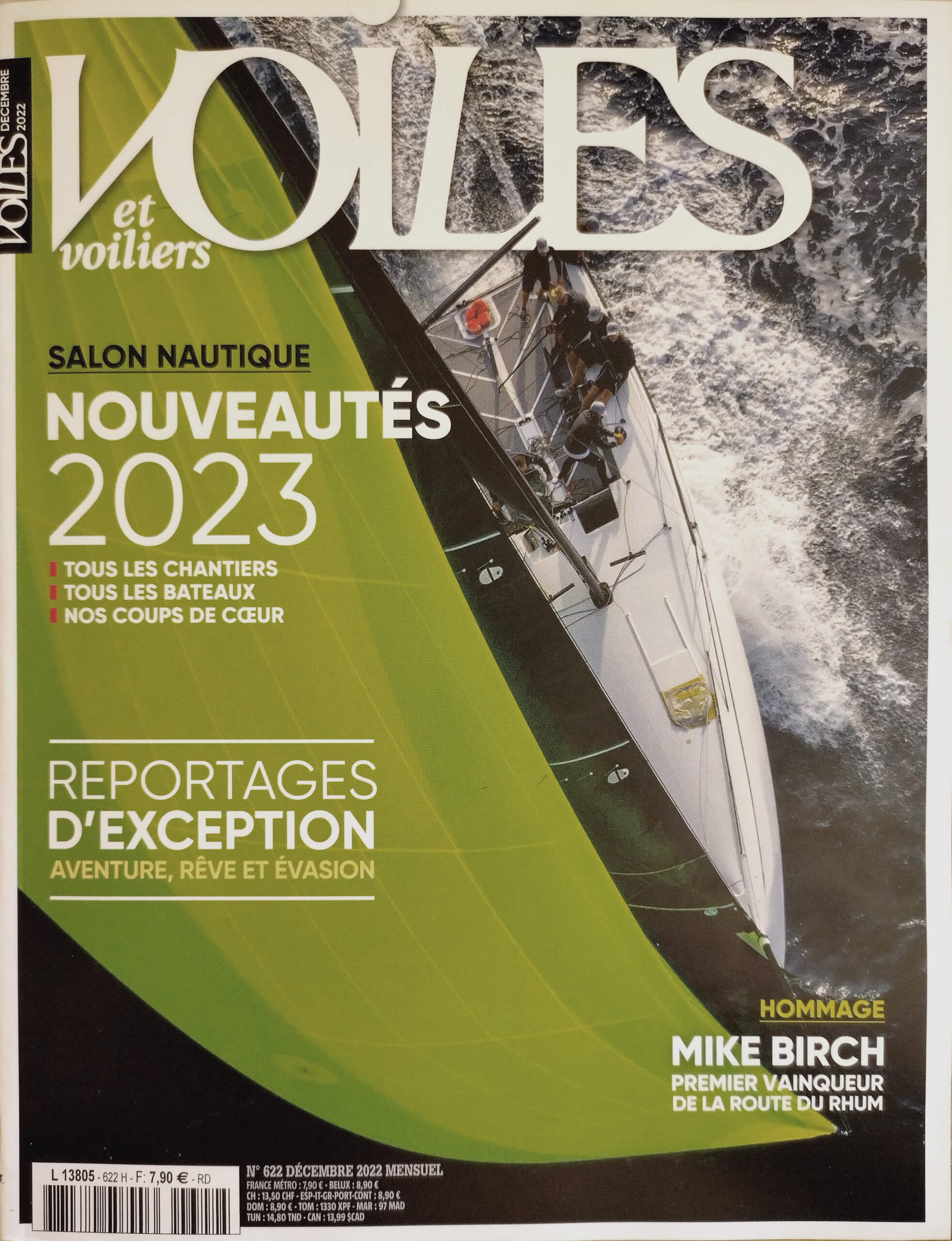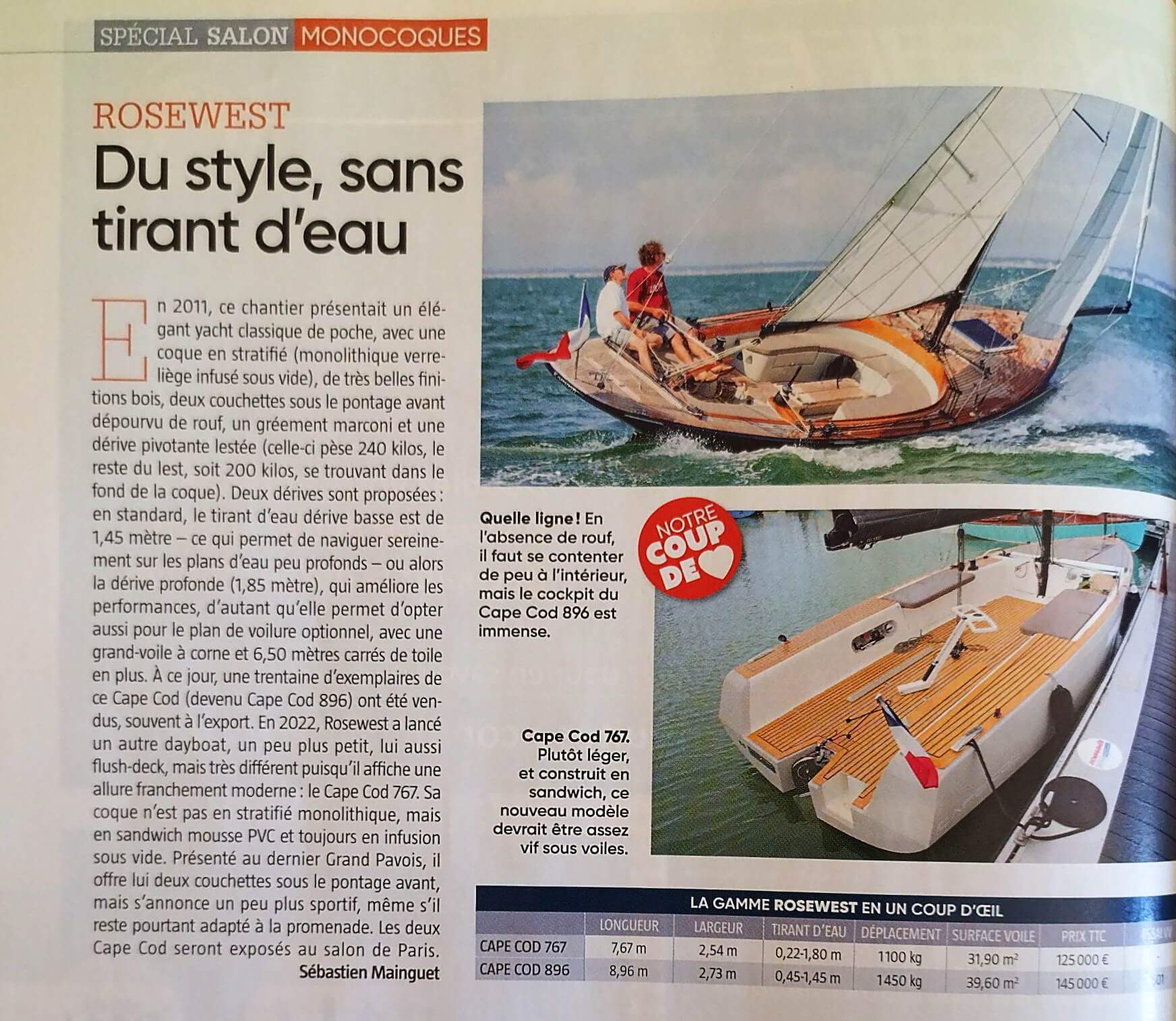 In 2011, this shipyard presented an elegant classic pocket yacht, with a laminate hull (vacuum infused cork glass monolith), beautiful wood finishes, two berths under the deckhouse without deckhouse, a marconi rig and a ballasted pivoting daggerboard (this one weighs 240 kilos, the rest of the ballast, i.e. 200 kilos, is in the bottom of the hull). Two daggerboards are available: the standard low daggerboard (1.45 metres), which allows for safe sailing in shallow waters, or the deep daggerboard (1.85 metres), which improves performance, especially as it also allows for the optional sail plan, with a horned mainsail and 6.50 square metres of additional canvas.
To date, around 30 units of this Cape Cod (now Cape Cod 896) have been sold, often for export. In 2022 Rosewest launched another dayboat, slightly smaller, also flush-deck, but very different as it has a very modern look: the Cape Cod 767. Its hull is not made of monolithic laminate, but of PVC foam sandwich and still in vacuum infusio. Presented at the last Grand Pavois, it offers two berths under the front deck but is a little more sporty, even if it remains suitable for cruising. The two Cape Cod will be exhibited at the Paris boat show.
© Sébastien Mainguet – Voiles&Voilies.