Press
Voiles & Voiliers – CAPE COD pour beacher chic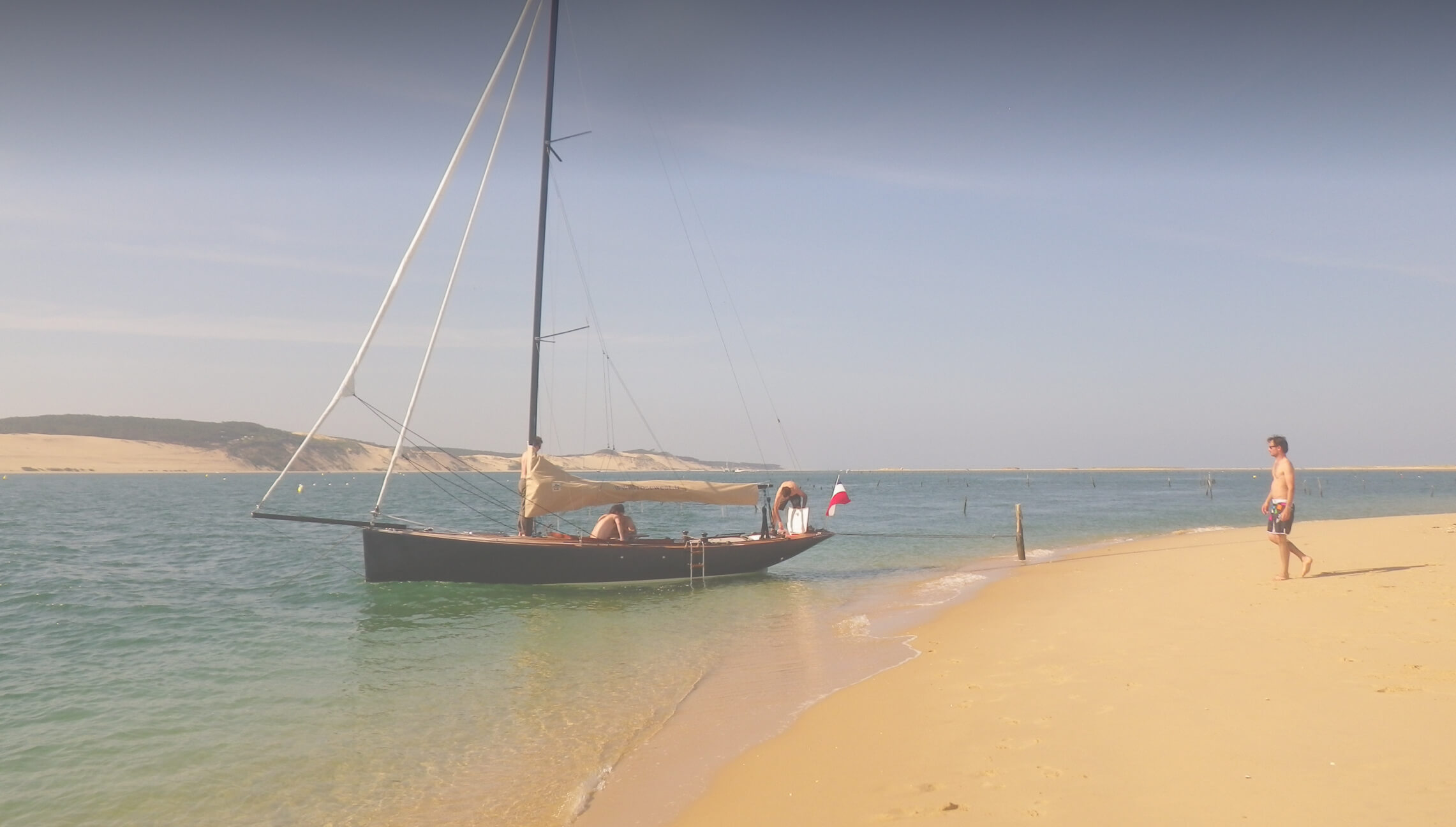 Sailing on a very chic dayboat is a very narrow agenda, but one that the Cape Cod meets in every respect.
Presented at the Grand Pavois last year, the Cape Cod returns in a simpler and more homogeneous version. Its programme is even clearer: to take advantage of a sailing basin for day trips in good weather, sailing on a yacht with traditional lines without the constraints of the complicated maintenance inherent in these boats. Here, the occasional wood panelling and teak deck are protected under an awning at the end of the day. Don't worry about rain, the Cape Cod is self-bailing (via the daggerboard well). For beaching, the heavy daggerboard is raised with a hoist. Simple;
The crew, up to eight people, sits on a circular bench seat leaving the helmsman in control of the manoeuvres thanks to the two winches placed in front of him. Jib sheets, furling system and daggerboard, he can do everything without disturbing his guests (except the mainsail halyard which remains at the foot of the mast). The space below deck is used as a shelter to store equipment or to change clothes. Two berths (quite large but recessed below deck and separated by the daggerboard well) allow two people to consider coastal camping. Access is via a large Plexiglas deck hatch, the only tasteful feature on board.
Under sail, the balance at the helm is exemplary. And without excessive heeling. The boat keeps its trim thanks to its width and its ballast (240 kilos in the bottom and 240 kilos in the centreboard). There is no need to go out on the abseil, the Cape Cod is not designed for it, nor for racing. We prefer to approach the beach and beach to have the pleasure of contemplating his beautiful boat from the land.
Source : Voiles & Voiliers