Press
Voile magazine – Cape Cod 896, tasteful luxury and dream cockpit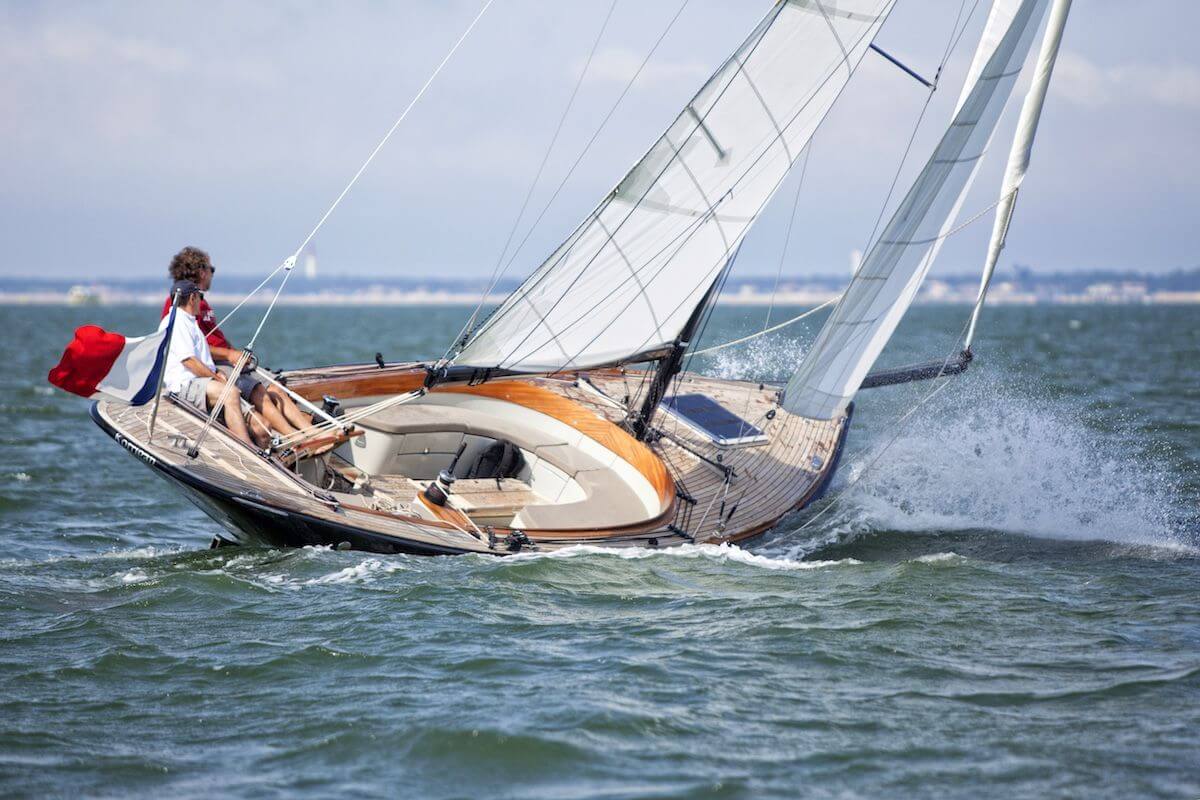 If you want to sail like a father on the great duck pond, this is the boat for you. User-friendly, elegant and practical.
Life on the bright side is exactly what you see when you sit on the cushions of the long semi-circular bench seat at the front of the CAPE COD. There's nothing to do but enjoy the scenery, and all the manoeuvres (winches and blockers) are done at the stern anyway. So the "passengers" are never disturbed. They can sit on the abseil, with their butts on the coamings, but they will probably prefer to sit lower down, knowing that the beautiful teak coffee table makes a very good footrest.
For lunch (or dinner), this table folds up and its two flaps unfold. But we are not there yet. In the centre of the cockpit, the small engine cover serves as a support when heeling, as an extension of the table during meals, and even as a pocket. There is no bench seat on the sides here, which makes it easy to move from the rear to the front and back again.