Press
The dayboat full of mischief
Challenges December 2022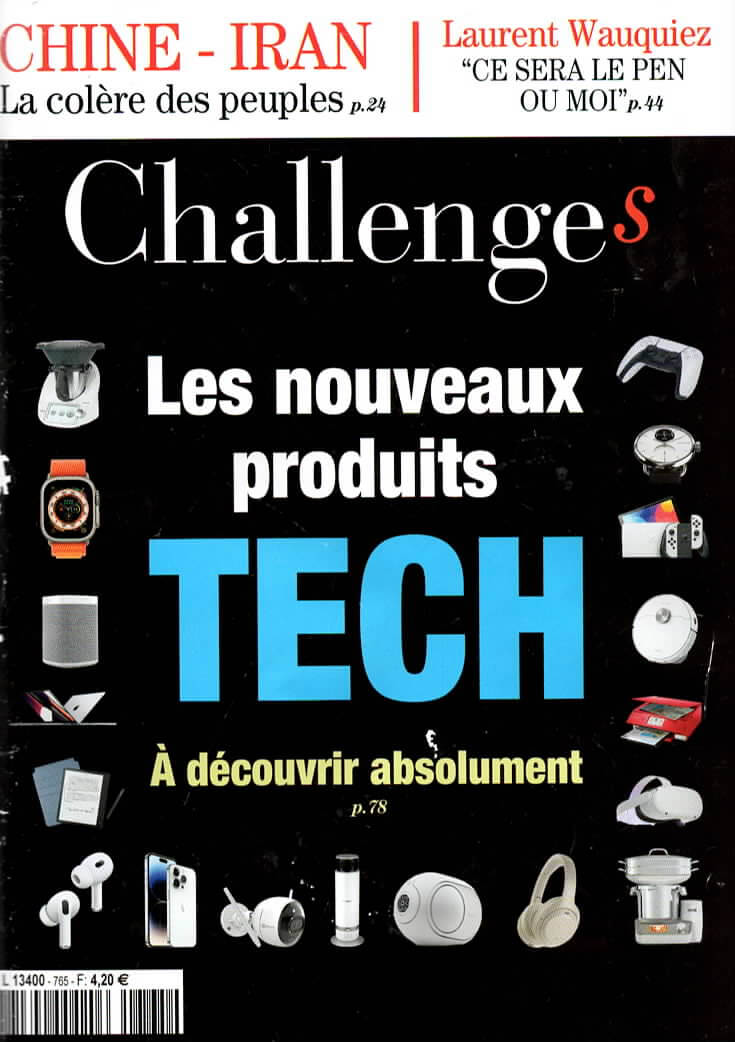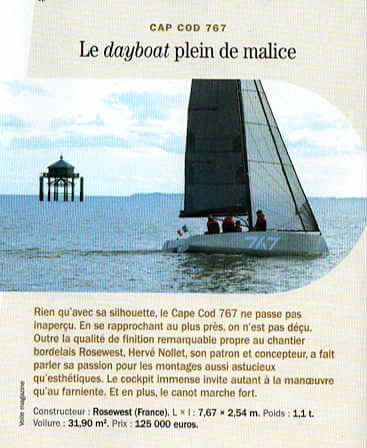 The Cape Cod 767's silhouette alone does not go unnoticed. If you get closer, you won't be disappointed.
In addition to the remarkable quality of the finish of the Rosewest shipyard in Bordeaux, Hervé Nollet, its owner and designer, has shown a passion for clever and aesthetic assemblies. The huge cockpit invites you to manoeuvre as much as to relax. And the dinghy works well.
Manufacturer: Rosewest (France) – LxW 7,67 x 2,54m – Weight: 1,1 t – Sail area: 31,90m2 – Price: 125000 €.
© Challenges December 2023