Boat Show
Boat shows, March and April 2023
March 2023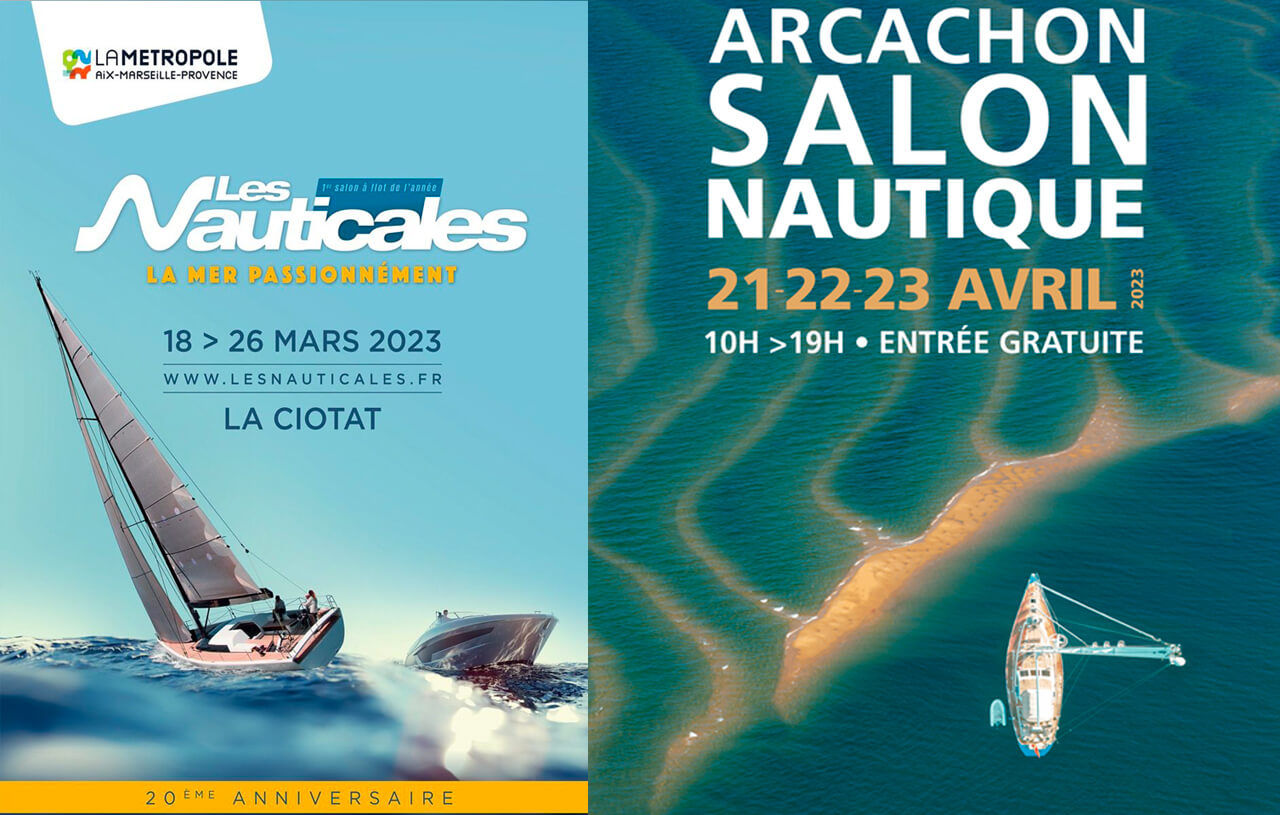 Last opportunity to see, try and order a CAPE COD for delivery in 2023 at a boat show:
• On MEDITERRANNÉE ! at La Ciotat from March 18 to 26 https://www.lesnauticales.fr
To celebrate the partnership with TI-COYO, official representative of the Rosewest brand in the 13 and 06 departments, we are pleased to make available a CAPE COD 896 (iconic classic) and CAPE COD 767 (its little tonic brother).
• On ATLANTIQUE at Arcachon from April 21 to 23 https://www.arcachon-salon-nautique.com
The Cape Cod 896 (iconic classic) and CAPE COD 767 (tonic little brother) will be present.
#rosewest #capecod #day-boat #day-sailer #semi-customs #belleplaisance #voiliers #sailinglifestyle #beachable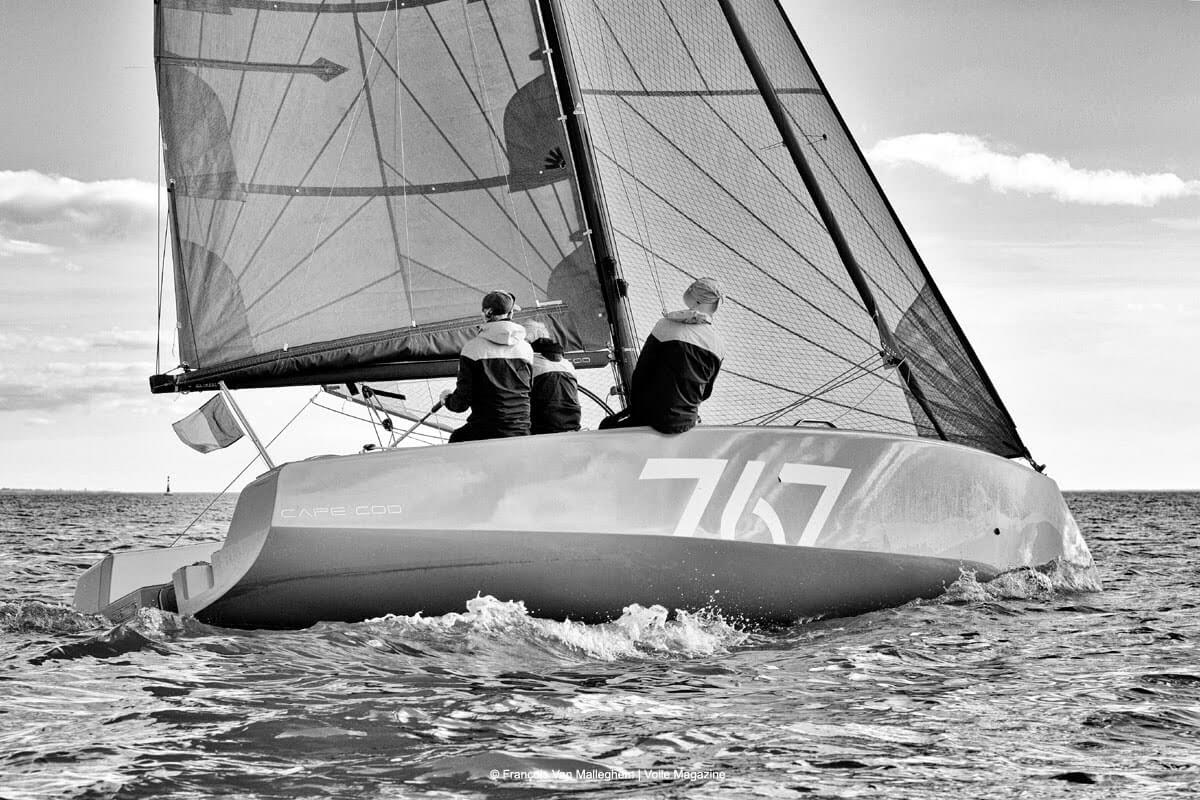 Already awarded "best boat of the year 2020" in the United States for the iconic classic CAPE COD 896, ROSEWEST, the Bordeaux-based yacht builder, has been honored this year with the Rubinstein Boat of the Year Award for the latest, invigorating CAPE COD 767.
The shipyard's trademarks: elegant, generous and full of mischief dayboats or weekenders. Boats renowned for their stability, comfort and performance, but also for the quality of their construction and their extraordinary finishes. ROSEWEST leaves no room for complacency.
A rare asset is their fully retractable keel, making it easy to approach the coast with a shallow draft. Ideal for beaching.
The yard is autonomous in the design and construction of all its semi-custom units. Customers choose their rig, sails, natural or synthetic teak deck, hull color, and the equipment and accessories that will characterize their unique boat.
Finally, they are equipped with an electric or internal combustion engine to ensure safety on the water.
The all-new CAPE COD 767 is designed to be sailed solo or with a small crew.
Resolutely modern in its lines and construction, it offers an invigorating sailing experience, with an extremely fine feel for the helm. A unique level of comfort is underlined by folding bench seats, a telescopic table integrated into the immense cockpit and a sunbathing area in a format unexpected on a boat of this size.
The boat offers its user a high degree of autonomy, easily transportable on the road.
A simple slipway is all that's needed for launching. Masting can also be carried out without the need for a crane operator.
An ideal day-sailer for those who want to explore different cruising grounds: oceans, seas, lakes, with the option of spending the night in the cabin, which offers real bunks.
There's no doubt that the Rosewest shipyard has succeeded in combining great performance with an epicurean program.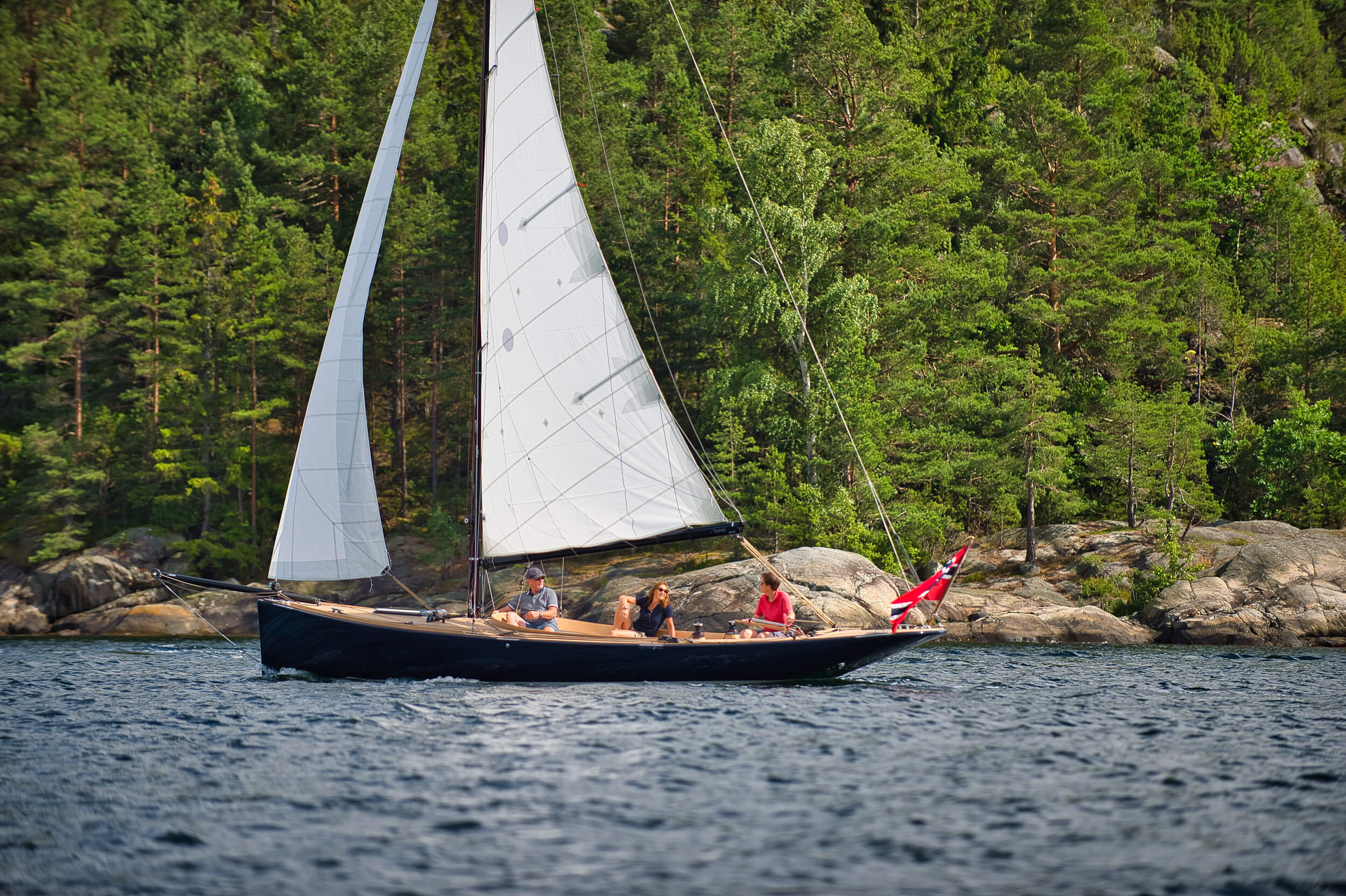 The CAPE COD 896, inspired by the finest hours of yachting, with its resolutely classic lines, also offers all the advantages of modernity.
The infusion composite construction technique, modern fittings, rigging and sails free the yacht from all the constraints of traditional yachting.
Use and maintenance are in line with today's standards.
With up to eight people on board, the day-boat can easily be sailed solo or as a family, with friends or in a regatta. All maneuvers are performed aft by the helmsman. The rest of the gigantic cockpit is dedicated to crew comfort. Ergonomics and movement on board are extremely fluid, whether underway or at anchor, with bench seating and an ingenious telescopic table.
With a simple maneuver to port, you can partially raise the keel to reach coves or beaches deemed inaccessible to sailboats. If the location suits you, you can continue to raise the keel until you're ready to be beached. You'll then be able to take advantage of the unexpectedly spacious cabin. The two berths invite you to spend the night and wake up to an unforgettable experience!